Dishwashers are supposed to make your life easier, but when something with your unit goes awry, you're left scrubbing stuck-on food and getting shriveled hands. Did you know that running a dishwasher is actually a more effective way to clean and sanitize dishes, and it even uses less energy and water, than doing your dishes by hand? If you're missing out on the convenience and cleanliness of your dishwasher because of a malfunction, do yourself a favor and contact A-Ok Appliance Parts & Service for professional dishwasher repair. With 45 years of experience in residential appliances, we're available to handle pretty much any kind of dishwasher repair you could ever need.

Get Started on Your Dishwasher Repairs
If you're a home- or business owner in the Westchester area and you're dealing with a dysfunctional dishwasher, don't wait days to call A-Ok Appliance Parts & Service. The sooner you schedule your appointment, the faster we can help you clear away those stacks of dirty dishes. As your go-to source for dishwasher repairs, our experienced technicians can address a variety of commonly occurring issues, from electrical problems to dishwasher rack repair. We service residential-model appliances in both homes and businesses, so don't waste money on a brand-new appliance. Leave it to our skilled dishwasher repair team to revive the condition of your broken appliance so it can serve you well into the future.
In our four decades of experience, we've seen it all when it comes to dishwasher repair. Let us help you with such typical dishwasher malfunctions as:
Not filling
Leaking
Emitting odors
Not heating water
Failure to drain
Ineffective cleaning
Not starting 
When you call A-Ok Appliance Parts & Service for your dishwasher repairs, you'll receive impeccable workmanship right along with dependable and efficient service. Our local appliance parts store makes it easy to get our hands on the quality replacement parts you need, allowing us to complete most service calls on the first visit. We'll put an end to your dishwasher's deficient ways and get your kitchen back to working order in next to no time. Simply reach us by phone or e-mail today.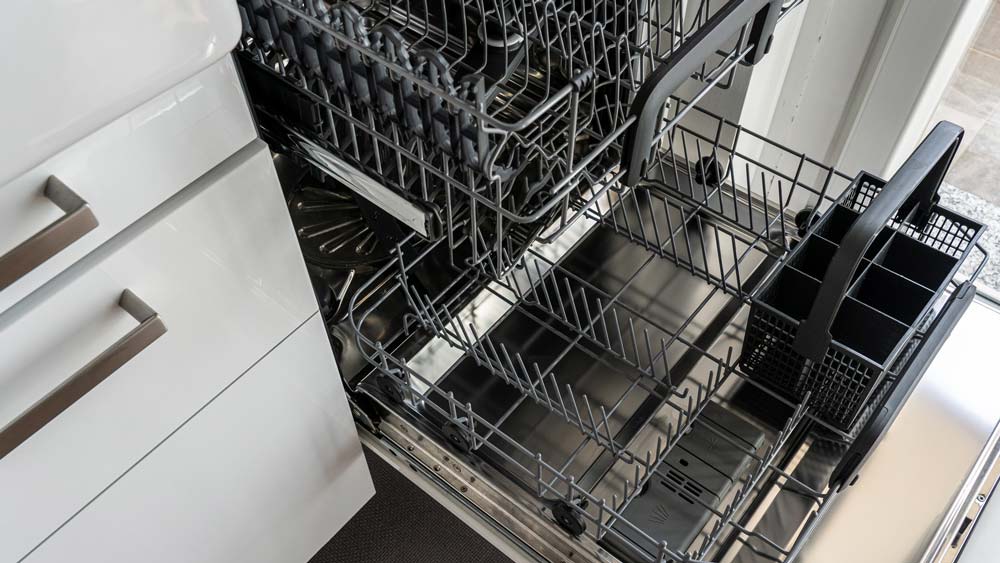 Dishwasher Repair for Any Brand
Whether you need Bosch dishwasher repair, GE dishwasher repair, or Maytag dishwasher repair, you can count on us for convenient and affordable service at your home or place of business. Our fully insured technicians are factory trained on a wide range of appliances from leading manufacturers, and we can provide you with the quality dishwasher repairs you deserve. So say goodbye to shriveled up hands and caked on food. Call or e-mail A-Ok Appliance Parts & Service now to schedule your appointment for dishwasher repair. And don't forget, we offer 90-day parts and labor warranties on all of our dishwasher repairs.