Appliances are essential to keeping your home or business running smoothly day in and day out. So when one of these indispensable machines breaks down or stops working up to speed, it can put a serious cramp in your everyday routine. All of a sudden, such relatively minor tasks as doing the laundry or cooking dinner can morph into major headaches. If you have an appliance that isn't operating at full capacity or has called it quits altogether, don't drag out the aggravation by putting off professional appliance repair. To keep your kitchen and laundry equipment performing at peak capacity, simply pick up the phone and contact A-Ok Appliance Parts & Service for swift and effective appliance repairs.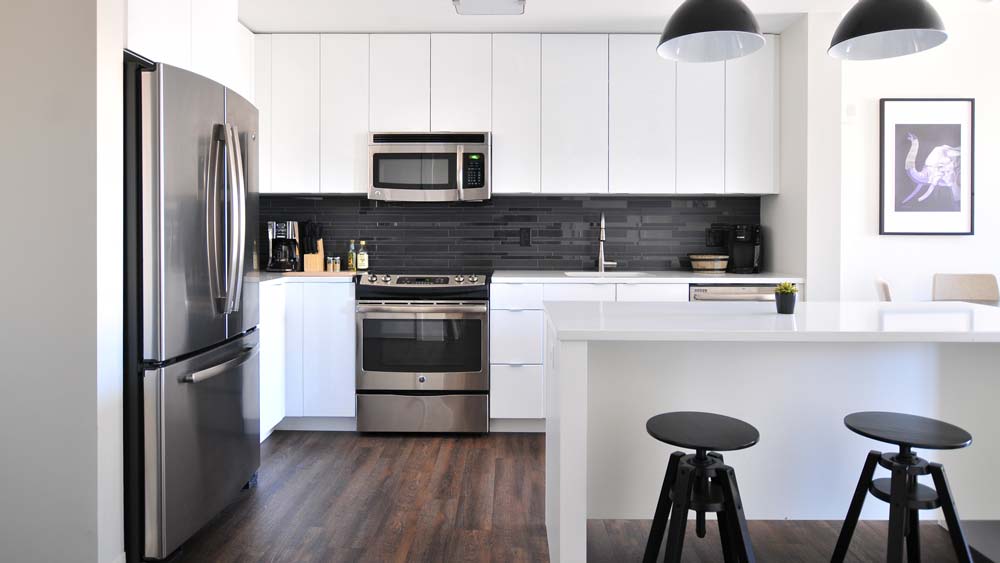 Save with Appliance Repairs
After more than four decades in the appliance repair industry, A-Ok Appliance Parts & Service is ready and able to tackle most any type of residential appliance repair problem that happens to come your way. Best of all, our proven combination of tools and training enable us to get the job done right the first time, with a minimal investment of time and money on your part. So why drop a bundle on brand-new appliances you probably don't even need or risk harming yourself or your property by fiddling with electrical wires and gas lines you're not equipped to handle? Leave it to A-Ok Appliance to take care of all your appliance repairs with the utmost precision. Our experienced technicians are available to repair and install a wide array of residential-grade appliances, both gas and electric, including:
Refrigerators
Ovens
Stoves
Ranges
Hoods
Dishwashers
Garbage disposals
Trash compactors
Washing machines
Dryers
Freezers
Ice makers
Microwaves
And more

Appliance Repair for Your Business
While our services don't include commercial appliances, A-Ok Appliance Parts & Service is more than happy to take care of any residential-model appliances in your business establishment. Many small and large organizations alike rely regularly on household-variety appliances to preserve food, wash clothes, cook meals, and contend with a number of other tasks vital to the ongoing operation of their facilities. If you're a Westchester-area property manager or business owner in need of residential appliance repairs, contact us as soon as possible to speak to one of our knowledgeable appliance repair specialists about scheduling maintenance service for your local place of business.
Whether you're looking at an extensive appliance repair or you simply want to stem a small defect before it becomes a larger issue, A-Ok Appliance is exactly the team to call. By listening closely to your concerns and addressing the issues specific to your property, our skilled technicians can troubleshoot the problem at hand and pinpoint the correct answer to your appliance repair needs. Then we can implement the proper solution in the most affordable and effective manner possible, saving you a great deal of hassle and expense over buying a whole new appliance.

All Brands of Appliance Repair
A-Ok Appliance is fully insured and factory trained to work on a number of major residential appliance brands, including:
Sub-Zero
Bosch
Viking
Miele
Maytag
Kenmore
KitchenAid
Garland
Fisher & Paykel
General Electric
Dacor
Hotpoint
Roper
U-Line
Thermador
Wolf
DCS
LG 
Even if you don't see your brand of appliance on the list, you can feel confident that A-Ok Appliance Parts & Service is more than qualified to perform your appliance repair services. We're well versed in adapting our skills to makes and models from all of today's major manufacturers. So whether you need Bosch appliance repair or GE appliance repair, we're here to help. Give us a call now or send us an e-mail to inquire about your specific appliance repairs, and be sure to ask about our parts and labor warranties.